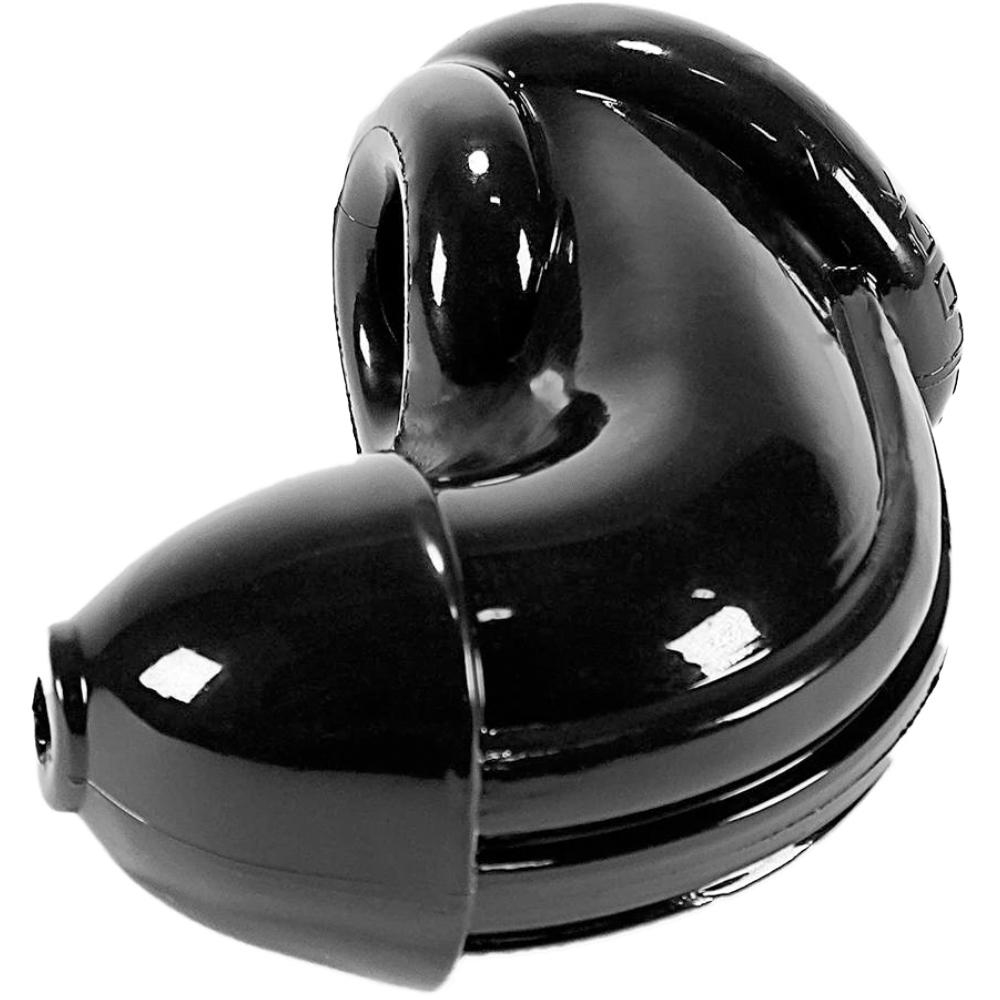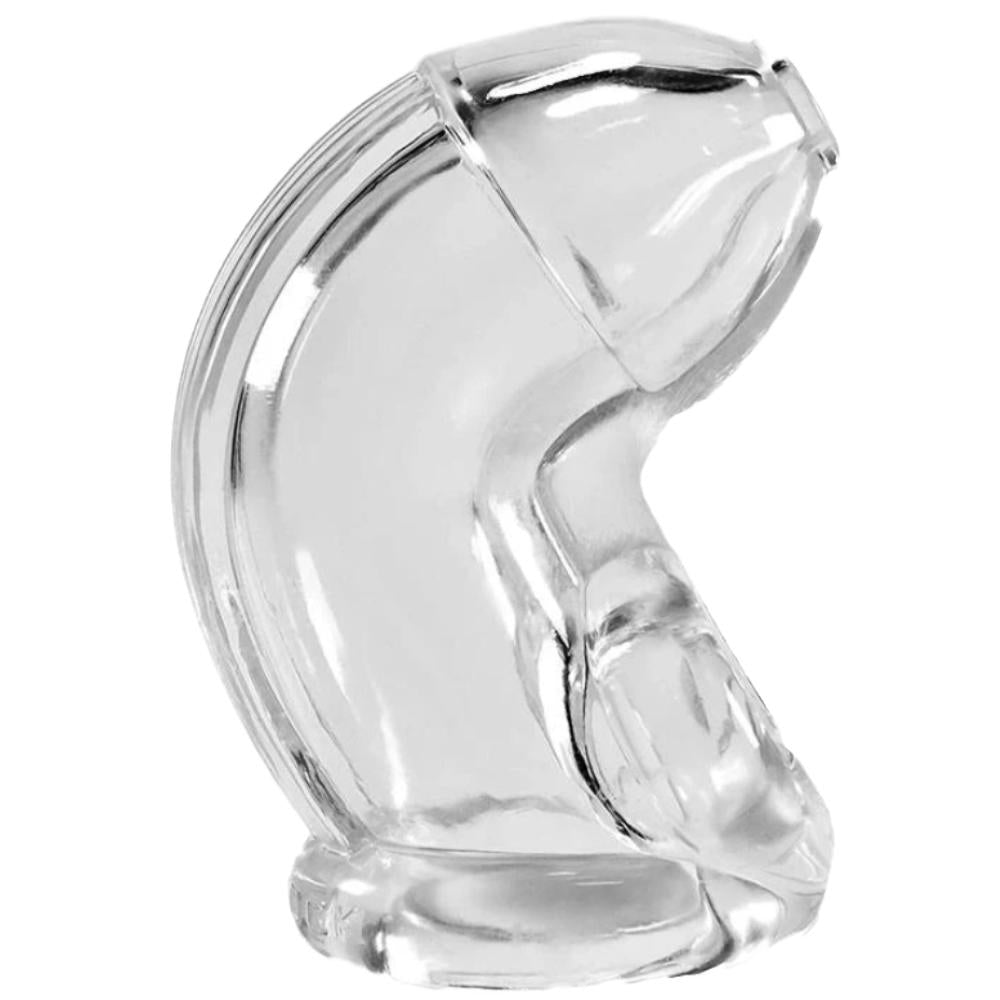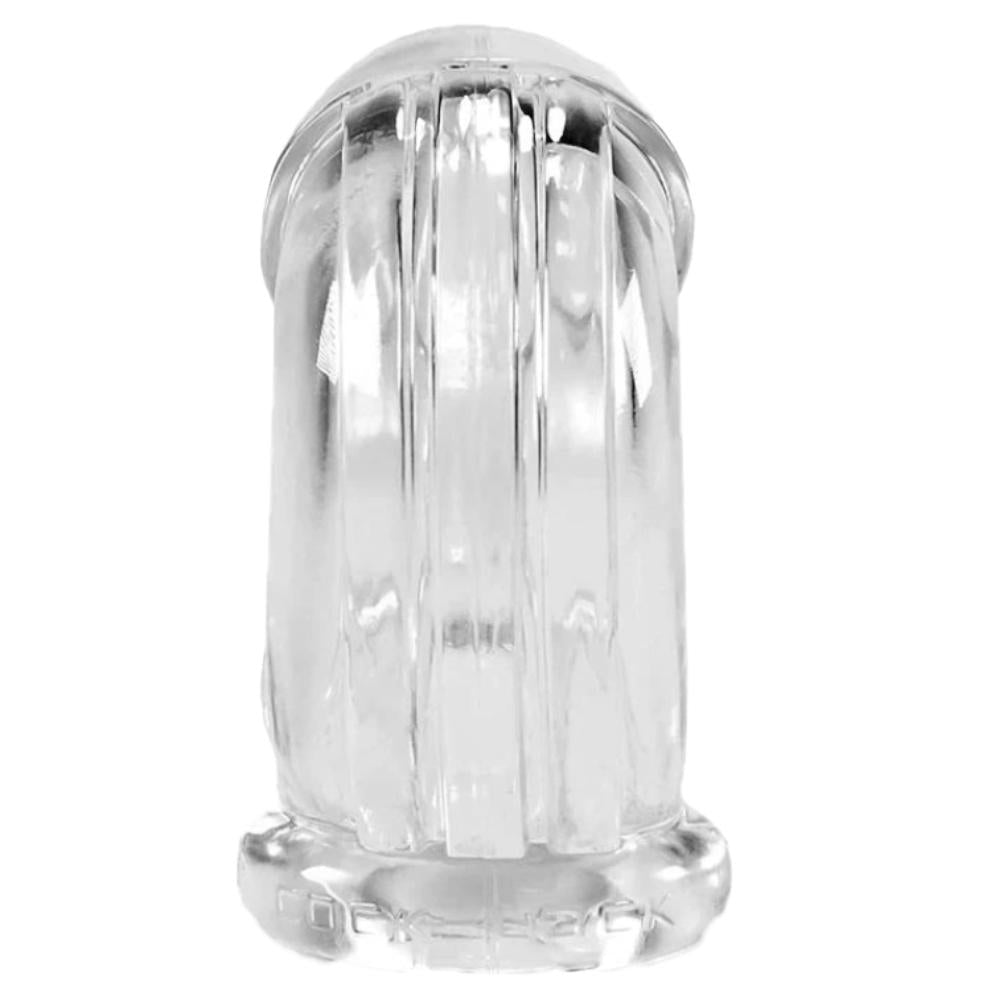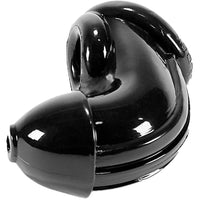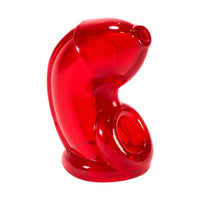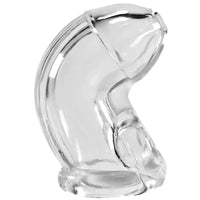 Not all cages are made of steel, nor do they have to look intimidating. They can be cute, too, and made of silicone, and these kind of cages are perfect for the pathetic little sissies. If the thought of being spit on turns you on, then grab the Voluntary Confinement cage and wrap it around your cock. Your Master will announce their disappointment when they see this cage, but deep inside they are overjoyed to know their slave is willing to stoop so low just to please them.
This cage has an ergonomic design for a comfortable wear and it is body-safe. It is easy to clean, non-toxic, and odorless. Your cock will be fully enclosed in an easy-to-grip cage. You may choose from three colors: Clear, Black, and Red.
To put this on, slip your flaccid penis into the tube and slide your testicles into the ring. You may use a silicone lube for an easier time. A small hole at the tip is provided to allow urine to flow during bathroom breaks.
Cleaning is easy—rinse the device with clean water and do not use harsh soap. You can also submerge it in boiling water to disinfect it. It is also essential to wipe it dry with a clean towel to avoid bacteria buildup.
Impress your Master tonight. Kiss their feet because you are their slave. Show them you worship them by getting this cage for your cock now!
All LocktheCock packages are shipped with your privacy in mind. The package will be discreet and bear no markings to identify it.

This products, and all products on special order is currently only available directly from our factory. Unfortunately, this means shipping may take up to two weeks to continental US. Orders can be shipped worldwide, but may take longer due to international shipping rules.
Comfort, Style, Functionality
Each LTC cage is carefully selected by our team of experienced slaves and Mistresses to ensure that whichever one you choose, you'll enjoy the premium chastity experience you expect from Lock the Cock.
Privacy and Discretion Assured
Both shipping and billing are handled discreetly and securely. Lock the Cock won't show up on package labels or bank statements, keeping your pledge our secret.