Chastity and restriction go hand in hand, but male chastity cages aren't the only way to restrict a slave. Ropes, chains, handcuffs and blindfolds can all make your experience even more restrictive. Let's explore the world of bondage.
What Is Bondage?
If you've ever read any erotic novels like 50 Shades of Grey, chances are you've heard of bondage. But just in case, let's talk about what exactly bondage is.
"Bondage is the practice of being tied up or tying your partner up in order to gain sexual pleasure."
Even though your first thought might be something quite extravagant, involving lots of ropes or even suspension, bondage can also be quite simple. The simple act of handcuffing your partner to the bed is bondage. Tying their hands behind their backs is bondage. And putting on a chastity cage is also a kind of bondage.
Of course it can also be so much more. You can restrict the entire body of your slave with intricate ropework or even suspend him from the ceiling with special hooks and chains. Really it's up to you how far you take the practice, and how often you indulge in it.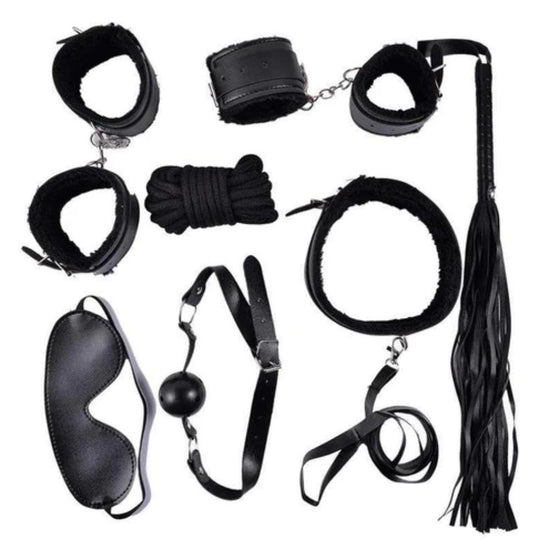 But Why?
If you've never tried it before, the idea of tying each other up for sexual pleasure can sound quite strange. But like all fetish play, there's plenty to enjoy about bondage.
Those of you who already wear a cock cage will easily understand the allure of restriction, and bondage takes this to a completely new level. Just imagine Mistress having her wicked way with you while you can't even move a muscle. Delightful!
But it's not all about restriction. For some people the real benefit from bondage comes with their other senses. As you can't move the different parts of your body, you'll usually be much more on edge. That means when your partner starts to stroke and tease all your sensitive spots, you'll notice it that much more.
For others, it's about power. Taking complete control over the situation and leaving your partner at your mercy. Again, chastity practitioners should be no stranger to this, but for those who aren't, power exchange can be incredibly exciting. A normally submissive partner taking control and living out their fantasies can be empowering, and surrendering when you'd normally be in control can make orgasms that much sweeter.
It's a difficult thing to fully explain, so we'd recommend you try it for yourself. Until you've been tied up and restricted, you'll never truly know the thrill bondage has to offer.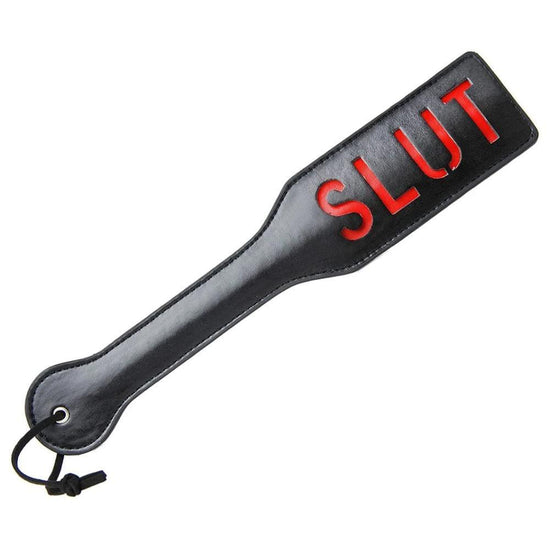 Bondage and Chastity: How Does It Fit In?
Naturally, the worlds of bondage and chastity go hand in hand. As we've already described, the male chastity device itself is a type of bondage device, restricting access to your cock and balls.
But that's not where it ends for many slaves. For some lucky men, their Mistress will tie them up in all kinds of interesting and exciting ways. You do need a Mistress for this though, and you should never do bondage on your own (in case you can't get free) so solo chastity online slaves are sadly out of luck.
A favorite among Mistresses who like to tie up their slaves is predicament bondage, which places the slave in an uncomfortable position but leaves a little bit of room to move. The catch though, is if he begins to slouch or slump, the ropes will pull tighter causing pain instead. Most often this is done by either tying the balls, or adding nipple clamps, so he better stay where he's put if he wants to avoid the pain.
Some Mistresses like to bring out the ropes when they have their wicked way with their slaves, either through pegging, whipping, or even using locking butt plugs. This kind of play lets a slave experience the full depth of helplessness while a Mistress gets to embrace domination in a way that might not be possible normally.
For the truly brave, slaves might be subjected to full suspension bondage. This is the most extreme form of bondage and will usually require specialized equipment. With the ropes, the slave will be completely restricted and hung up on display for his Mistress (and her friends). Some Mistresses might even choose to use this as the ultimate punishment for a misbehaving slave.
Even then, this is only a taste of what bondage can bring to a chastity relationship. The sky is really the limit, and when a slave and Mistress work together, they can come up with all kinds of fun and interesting ways to explore restriction.
Chastity Bondage Ideas
Here are some of our favorite ways for Mistresses to tie up their slaves:
Collaring – While this is one of the tamest forms of bondage (as it doesn't really restrict the slave as much), collaring still has a place in male chastity. Among BDSM communities, collars are frequently seen as signs of ownership in a dom/sub relationship. Forcing your save to wear a collar is another permanent reminder of his servitude.
Gagging – For slaves who just can't keep quiet, Mistresses might resort to gags. Most commonly these will be ball gags, and they stop the slave from moving his mouth and make talking very difficult. Gags often help with humiliation fetishes, as the slave will often dribble all over himself. How embarrassing!
Cock and Ball Torture (CBT) – Cock and ball torture is all about the sadism and masochism aspects of BDSM, and as we touched on above, predicament bondage is a great way to try this kink. CBT pairs perfectly with bondage as you can tie up his arms and legs so he's forced to sit and endure whatever torture you have in mind.
Tied and Pegged – When his penis is locked away he'll be begging for pleasure, but you don't need his penis for that. Many Mistresses love pegging their slaves, and tying them up is a great way to keep them still while you have your wicked way with them.
Teasing and Orgasm Denial – A central part of most chastity relationships is healthy doses of teasing and denial. This can be enhanced by adding in some bondage so that he can't move or stop you. Even the humble handcuffs can make these sessions much more exciting, and much more torturous for the slave.
Tickle Torture – Compared to many chastity practises, tickle torture is relatively tame. But with his hands and feet tied to the bed posts, and a soft and fluffy tickler, you can push him to the edge of ecstasy with even the slightest touches.
Great Sex Toys For Bondage
So you're interested in bondage, but what do you need? Well aside from ropes, there are plenty of great sex toys that pair well with bondage. Here's some of our top picks:
If you're looking for a simple and easy way to get started with bondage then this kit is ideal. It contains seven different pieces of equipment that let you explore a variety of different kinds of bondage before committing more heavily. Available in three different colors.
Once he's tied up you'll need something to do to him, and our Spank Me BDSM Paddle is perfect. Made with flexible leather, it's sure to bring the pain. Hit him hard enough and he might even be marked like the slut he is.
Pegging is already a popular part of chastity, so you can never go wrong with a strap on. These pair perfectly with bondage as you can position him however you please then go to town on his ass. Available in two colors.
Bondage isn't just about ropes. Restrict him even further with a mask. This leather dog mask completely covers his mouth so he'll only be able to groan and moan as you have your way with him.
Keep your slave on a short leash with our cute cat collar. Available in sultry black or sissy pink, you can yank your slave into any bondage position you can think of.
Electrostimulation is a great way to turn up the heat once your slave is tied and bound. Watch him whimper with pain as each shock courses through his body with our highest quality E-stim chastity cage, the sevanda nautilus.
Keep Your Play Safe, Sane and Consensual
If you've ever delved into the world of Chastity BDSM before, you're probably already familiar with SSC. For those of you who are taking your first steps though, this stands for Safe, Sane and Consensual.
This statement is a core part of all BDSM play, and should always be in the forefront of your mind when planning out any BDSM play. Each element of SSC should be met before you go ahead with any session.
Safety is fairly obvious. You should avoid doing anything that seems dangerous or excessively risky.
Sane covers the mental state of all participants, and you should all be clear headed, mentally sound, and not under the influence of any drugs or alcohol.
Consensual should also be fairly obvious, but anything you're going to do needs to be agreed to by everyone involve in a male chastity contract. This means if you use bondage to tie someone up, then there shouldn't be any unexpected surprises once they aren't able to stop you.
Of course, all three of these things are based heavily on trust. In most BDSM sessions one person will be taking on a more dominant role, and control the flow of the play. If they wanted to, they could completely disregard SSC, so it's important to only practice BDSM with people you trust.