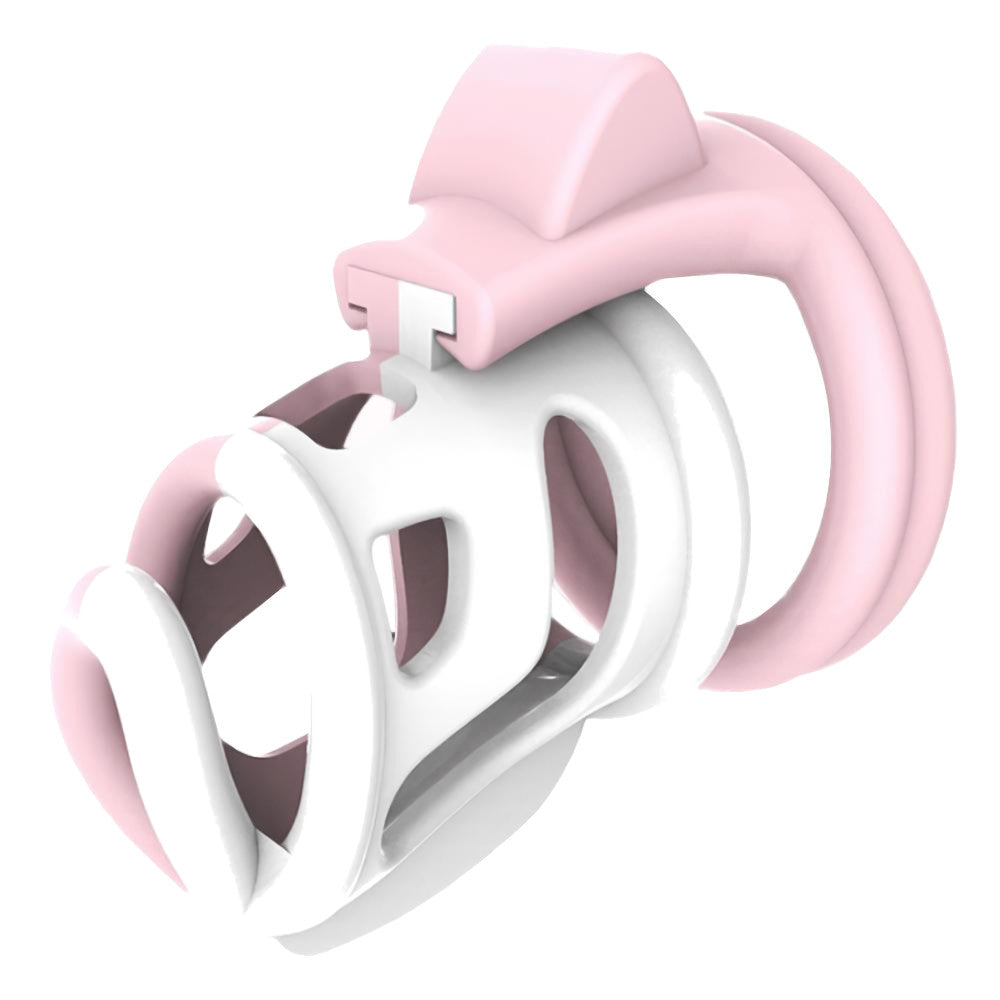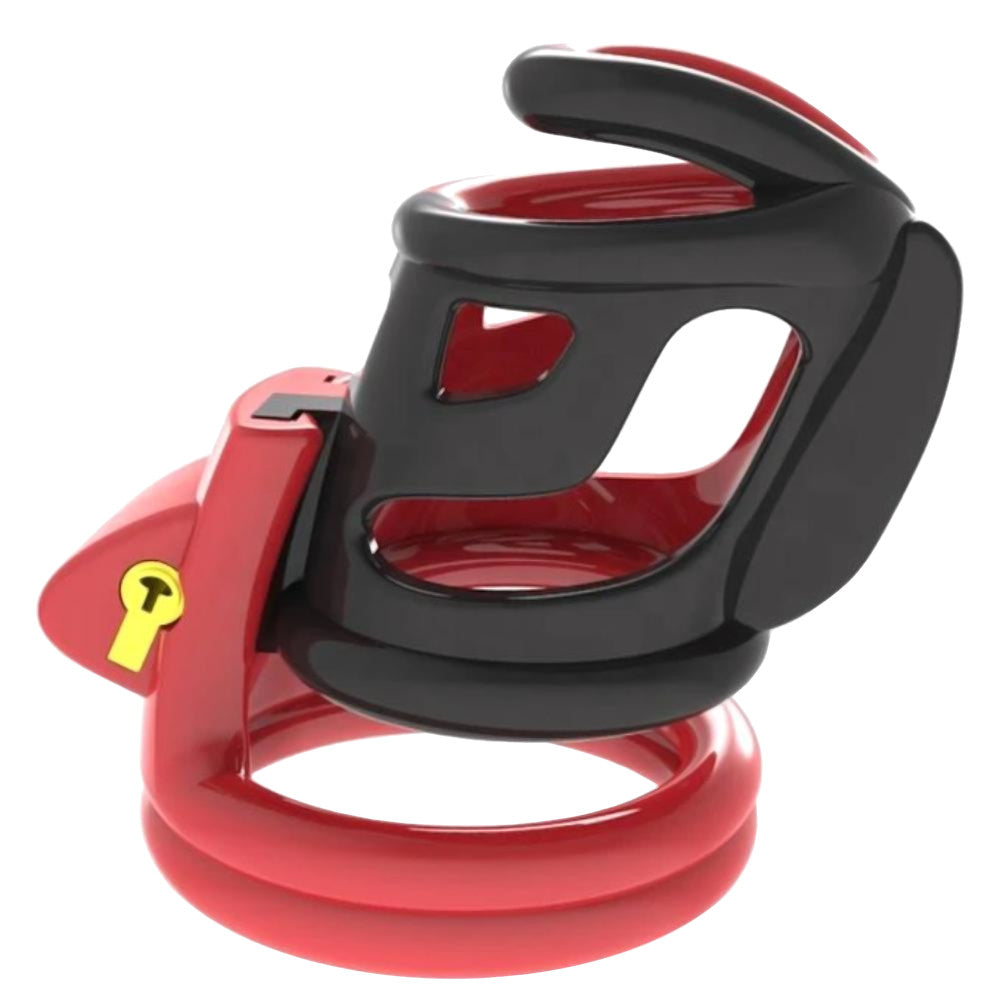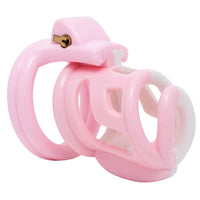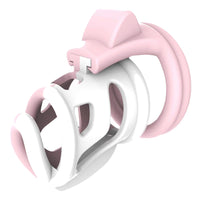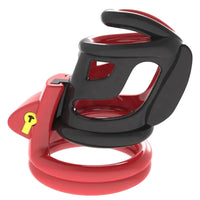 Thank heavens you have a lenient Dom who has given you the freedom to choose your first chastity cage to lock your dick. Take the time to select because this can make or break the whole ordeal.

Chastity play is an exciting activity and has increased its fandom rapidly over time, but it also isn't for the faint-hearted. And if you're aiming to build your own Alcatraz Island on your genital, then The Oath Keeper Male Chastity Cage will help you lay your foundations.

Perfect for beginners, this cage will help you in making your first experience less challenging but still thrilling nonetheless. It is very durable and lightweight because it made of high-quality plastic and silicone. The materials are thick and tough. You'll feel safe while your manhood is locked inside this cage because the nook and edges are neatly polished with no sharp edges.

It comes with four rings of different sizes so you can adjust the fit on your balls according to your liking. And if you're not yet ready for extreme humiliation, then skip the pink color by all means—this cage is also available in red! What's even better is you don't have to deal with bulging padlocks when you wear this because it comes with a concealed lock system. You can wear it underneath your casual clothes. This device is made for comfort, with a 3D-printed look that does not only feel good but provides a better fit, too! It is not fully enclosed, so that means no smelly dick for you! It also has a sizeable hole so you can pee without taking the cage off.

You can easily clean this by soaking it in warm, soapy water. Scrub the crevices thoroughly and rinse the cage well. You have to wash yourself and this device every three days as part of good hygiene practice.

Begin your chastity journey with a cage that will make your time in prison worth it. Add this to your cart today!
Specifications
Color
Red, Pink
Material
Plastic
Silicone
Ring Dimension (inches)
1.57 inches (40mm),
1.69 inches (43mm),
1.89 inches (48mm),
2.05 inches (52mm)
Chastity Cage Dimension
Length: 2.28 inches (58mm)
Width: 1.22 inches (31mm)
All LocktheCock packages are shipped with your privacy in mind. The package will be discreet and bear no markings to identify it as a cock cage.

This product, and all products with an express shipping banner are shipped directly from our US warehouse. Packages will be shipped within 2-4 days for delivery to continental US. Orders can be shipped worldwide, but may take longer due to international shipping rules.
Don't Keep Mistress Waiting
Get your cage sooner thanks to our express shipping option. FREE with this cage, your order will be sent directly from our USA based warehouse meaning you get your cage faster.
Comfort, Style, Functionality
Each Lock the Cock cage is carefully selected by our team of experienced slaves and Mistresses to ensure that whichever one you choose, you'll enjoy the premium chastity experience you expect from Lock the Cock.
Privacy and Discretion Assured
Both shipping and billing are handled discreetly and securely. Lock the Cock won't show up on package labels or bank statements, keeping your pledge our secret.