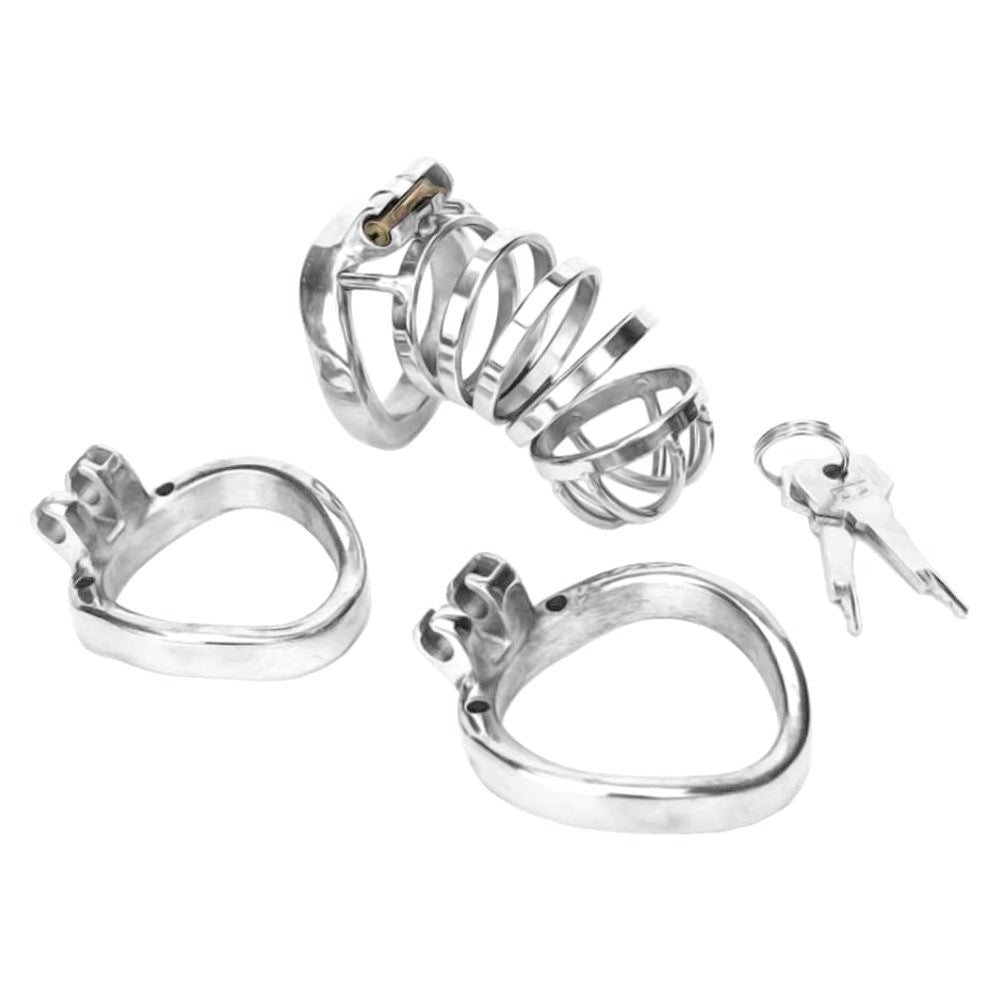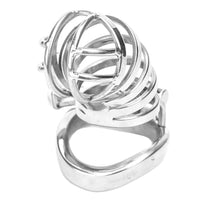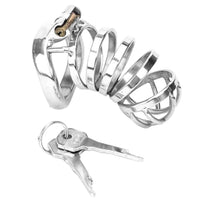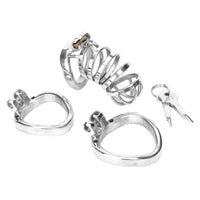 Let's face it. A locked cock is caged up for a reason. But you cannot deny that those reasons are based on emotions of fiery passion, pure chastity, and supreme dominance. Your penis is highly valued and your partner is extremely selfish. No one can have you other than her. Whether you have sinned in the past or she just wants you all to herself, a cage is the way to go. So when she starts to give you one of our Rings of Abstinence device, you better be smart to not get into any trouble while you have it on.
This cage is crafted from high-quality stainless steel material, which is guaranteed to not get rusted when great care is executed. With its open cage metal ring design, your cock is daringly but considerately exposed to all of Mistress' playtime sessions and kinky experiments. And we say considerately because at least you can still see your manhood, unlike other cages which aren't generous enough. Need to pee? Just go and release. The stunning cage features an exposed tip so you can urinate with ease while still feeling restrained.
Choose from three different cock ring sizes. An internal brass padlock is provided so your Mistress can lock your penis and store the two keys far from your reach. Show her how deeply devoted you are to her by surrendering your only rod of glory to her possession.
All LocktheCock packages are shipped with your privacy in mind. The package will be discreet and bear no markings to identify it.

This product, and all products with an express shipping banner are shipped directly from our US warehouse. Packages will be shipped within 2-4 days for delivery to continental US. Orders can be shipped worldwide, but may take longer due to international shipping rules.
Don't Keep Mistress Waiting
Get your cage sooner thanks to our express shipping option. FREE with this cage, your order will be sent directly from our USA based warehouse meaning you get your cage faster.
Comfort, Style, Functionality
Each LTC cage is carefully selected by our team of experienced slaves and Mistresses to ensure that whichever one you choose, you'll enjoy the premium chastity experience you expect from LocktheCock.
Privacy and Discretion Assured
Both shipping and billing are handled discreetly and securely. Lock the Cock won't show up on package labels or bank statements, keeping your pledge our secret.