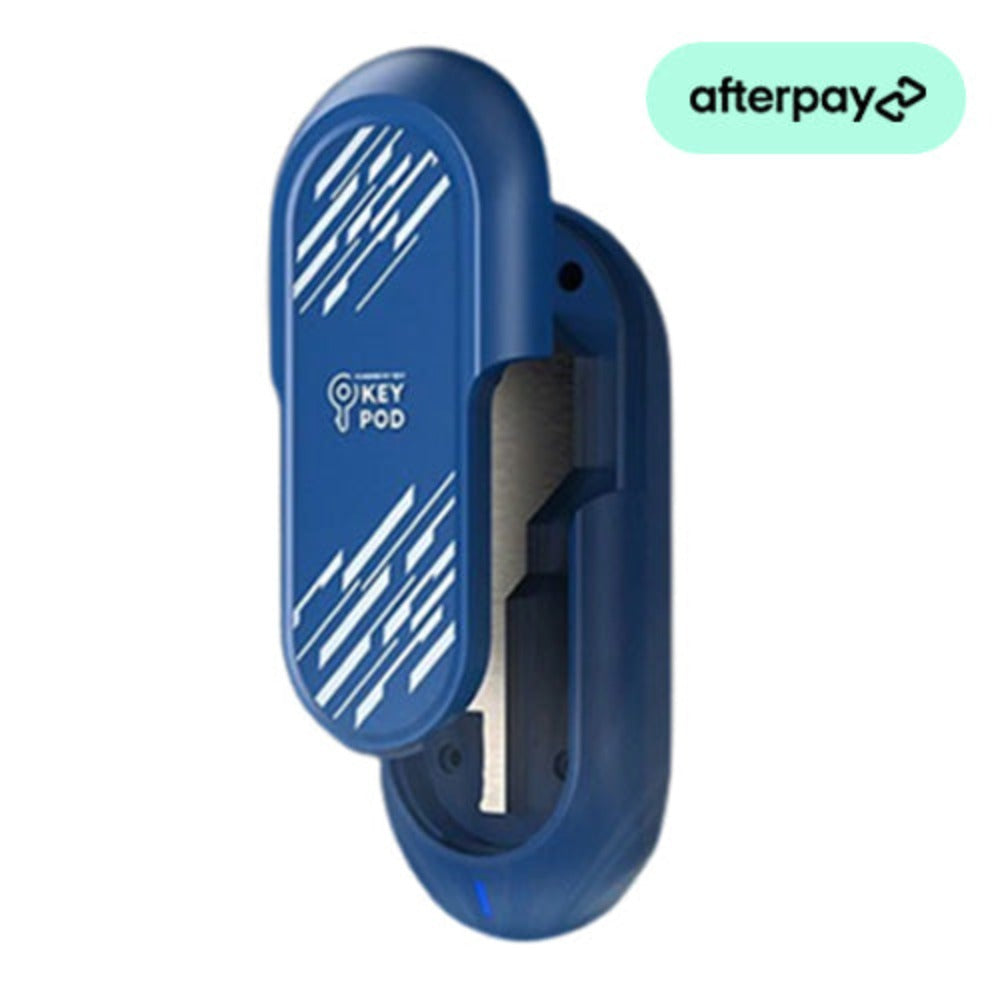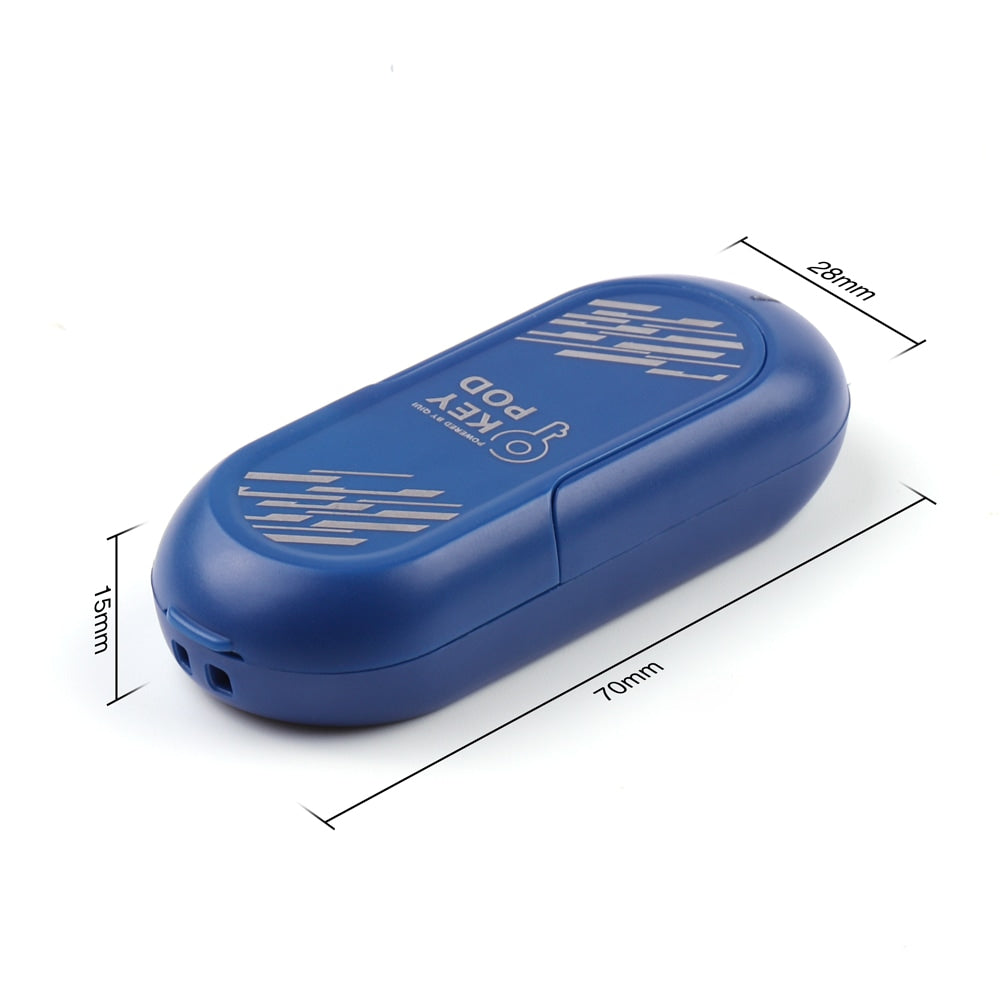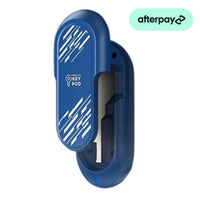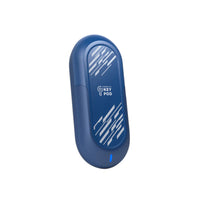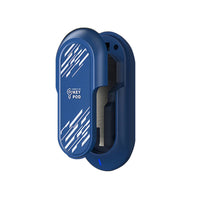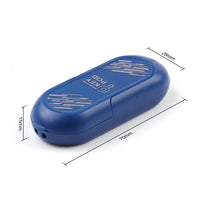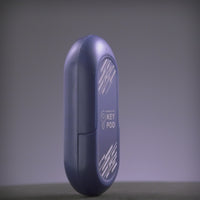 Key Pod App Controlled Key Case
Hand over control, no matter the cage. Start using this key holder today and let anyone, anywhere take control of your chastity pledge.
Enjoy the full experience chastity has to offer by handing over control of your key no matter where you are. This connects to the QIUI app, and once inside, your key can only be released by the app. This lets you turn every chastity cage into a long distance prison that your Mistress can control wherever she goes.
This is designed with a range of chastity cages in mind. The spacious box has plenty of room for all common styles of key. But even if Mistress is away, you won't be able to just open it up and have your fun. Every time the box is opened it is logged in the QIUI app, meaning Mistress will know all about it if you cheat.
No Mistress? No problem. Thanks to the simple and easy to use app, you can partner up with chastity enthusiasts around the globe so it's easier than ever to enjoy chastity without needing to find that special someone. You could even pair up with another slave and control each other's keys!
Even if you're not a fan of playing with others, this can improve your pledge. Take advantage of the timed unlock function and watch in agony as the timer to your freedom counts down. Once it's locked, it's locked. All you can do is wait.
With high-speed USB-C charging, this will always be ready when you need it. One charge gives you half a year of power on standby or 500 unlocks. Then when the time comes, simply plug the USB-C charging cable into any computer or USB charger to keep it topped up.
Package Contents
Give Mistress complete control from anywhere in the world with a key box that can be locked from anywhere in the world.

Each box contains:

One Key Pod Device

– Sleek, stylish, and completely secure. This comes in a stylish blue, and is the perfect accessory for any chastity slave.
One USB Charging Cable

– Charge this with any compatible USB slot.
One Lanyard Wrist Strap

– Attach the wrist strap to it to make it easy to handle, harder to lose, or strap it to your wrist or backpack to make sure it doesn't go anywhere.
User Manual

– Complete documentation on your new key holder, making sure your Mistress knows exactly how to keep your key safe.
Product Support
To ensure you have the best possible experience with it, please ensure that you fully read the enclosed user manual before using this.

Quick Start Guide:

Download and install the QIUI app.

Activate Bluetooth on your key holder.

Open the QIUI app and tap the Key Pod button.

Press and hold the button on your Key Pod for three seconds. The indicator will begin to flash.

While the light is flashing, tap the button in the QIUI app to open your key holder.

Please watch the following video for any further questions you may have about the Bluetooth pairing process.
All LocktheCock packages are shipped with your privacy in mind. The package will be discreet and bear no markings to identify it as a cock cage.

This product, and all products with an express shipping banner are shipped directly from our US warehouse. Packages will be shipped within 2-4 days for delivery to continental US. Orders can be shipped worldwide, but may take longer due to international shipping rules.
REMOVE ALL TEMPTATION
Sick of trying to find a safe space for the key to your chastity cage? Try the Key Pod storage device today, and say goodbye to all your worries. Simply put your key in the box, close it up, and enjoy your new chaste life… well as much as you can anyway ;)
Mistress Holds The Keys
Connect your Key Pod to the QIUI app, and hand over complete control of any cage to your Mistress. Until she gives you permission, your key will stay safely locked up, and out of your hands. Even when she's away, she can make sure you stay locked up where you belong.
No Failures Go Unnoticed
The Key Pod comes with a complete log of every time you access your key. Even when Mistress is away, she'll know if you've been cheating.
Perfect For The Solo Slave
Even if you don't have a Mistress, you can take full advantage of the key pod to repress your urges. Once your key is inside, you can activate the timer function to make sure you wont be able to access your key. Until the timer is up, there will be no way to get to your pathetic cock.
USB RECHARGEABLE
The Key Pod fits any USB-C charging device, meaning yours will always be ready when you need it.