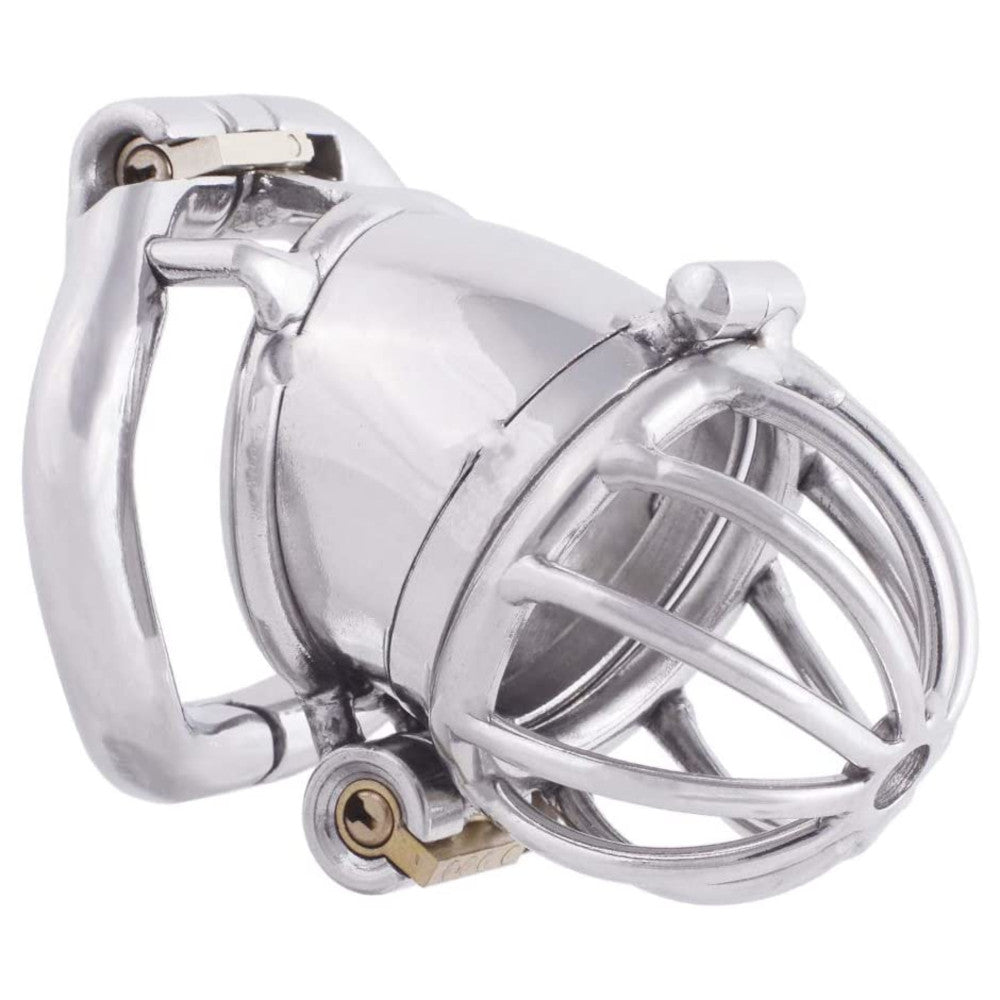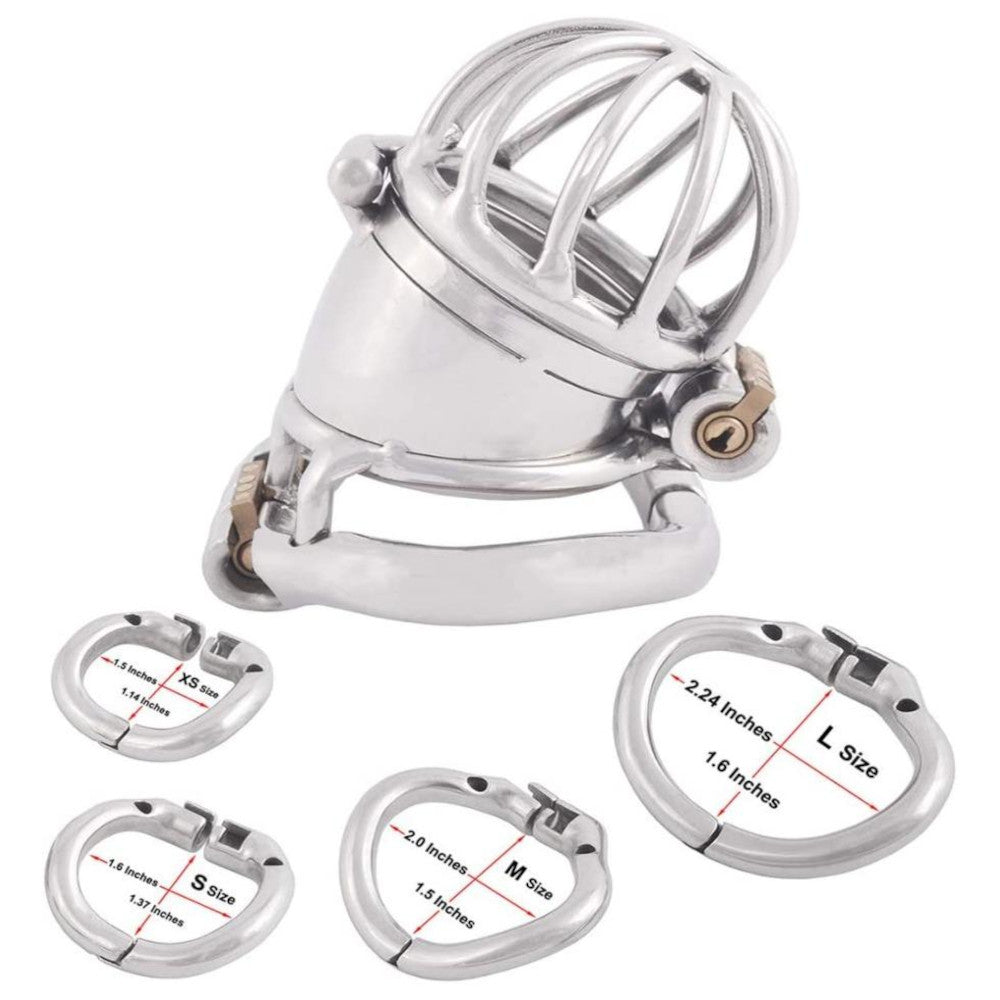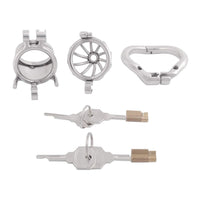 The Love Dungeon Metal device is the perfect medium for couples who want the best of both worlds: a solid enclosure with a small wiggle room for teasing. You might have seen a similar cage before here in our collections but no two of our cages are ever the same. Here's what separates this cage from the others.
This cage is made from high-quality stainless steel material, and yes, it is rust-proof. The design also comes with a urethral catheter tube. If you feel that you're not ready for that extra tingle in your dingle, don't worry, you're still the same sissy with or without it. The build of the cage wraps around the shaft of your cock yet the tip flaunts the classy birdcage design for Master or Mistress to have fun and play with. We've got some bad news for you, though. It's not going to be as fun on your end. One wrong move, Master or Mistress will make sure an erection will cost you.
Your penis will be locked up using its internal brass padlock with two keys for your keyholder to hold. Think you can convince Master or Mistress to release you to urinate? Think again. A hole is provided at the tip of the cage, so you can get to business while still having it on. Once you're inside, you're trapped. Better be on your best behavior.
All LocktheCock packages are shipped with your privacy in mind. The package will be discreet and bear no markings to identify it.

This products, and all products on special order is currently only available directly from our factory. Unfortunately, this means shipping may take up to two weeks to continental US. Orders can be shipped worldwide, but may take longer due to international shipping rules.
Comfort, Style, Functionality
Each LTC cage is carefully selected by our team of experienced slaves and Mistresses to ensure that whichever one you choose, you'll enjoy the premium chastity experience you expect from Lock the Cock.
Privacy and Discretion Assured
Both shipping and billing are handled discreetly and securely. Lock the Cock won't show up on package labels or bank statements, keeping your pledge our secret.