Choosing the Right Chastity Cage Lock
An important, but often overlooked element of male chastity is the lock. Each chastity cage comes with a lock, but they aren't all the same.
Which you choose can have a massive impact on your experience, so when shopping for a cage it's important to pay attention to the lock style. If you're looking to buy a chastity cage but you're not sure what we're talking about, you're in the right place. Let's go over the different kinds of locks.
Padlocks
The most common kind of lock you'll see when browsing cages is the padlock. Those using this kind of lock will feature several securing pins on the cock ring that line up with slots on the cage. One of the securing pins has a hole in it, which the padlock slides through to secure it in place.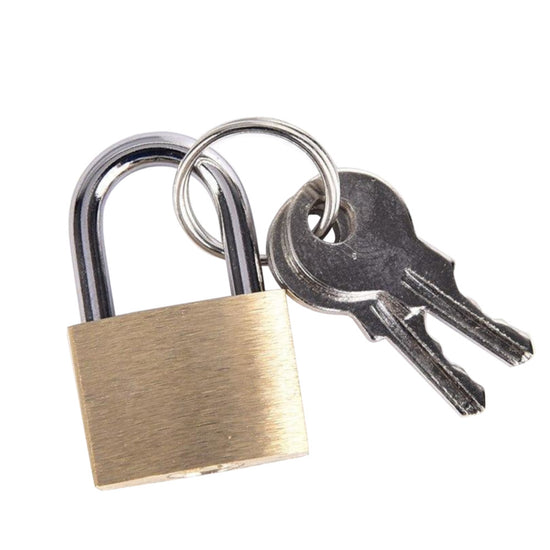 Padlocks are the most common kind of lock for a reason; you can find them almost anywhere. That means if your lock or key breaks, it's easy enough to replace. You can also use the lock with many different kinds of cages.
The main downside is that the padlock isn't part of the cage. This means it's an extra, sometimes bulky part that you have to fit in your pants, which can affect discreet wear. A metal cage's padlock can clink while walking, which can draw unwanted attention to your crotch.
Barrel Locks
The other common lock type is a barrel lock. This is a small cylinder which slides into the body of the cage. When locked, it holds the ring and the tube together in a sleek, subtle way. Chastity cages designed to accommodate barrel locks usually slide together creating a small tube that you put the barrel lock into. Then you turn the key and the lock holds the two parts together.
Barrel locks are nearly as versatile as padlocks, and can be used with a variety of designs, but the slot in the cage needs to be the right size for the lock. Too big and it won't fit, too small and the two parts won't be held together properly.
As it's part of the cage design, these tend to be much more discreet both visually and audibly. The only real downside is that most designs have the lock slide in from the side, so it can be a little awkward to get the key in place to unlock the device unless you have help. Some newer styles like the Sevanda Ergo get around this by letting the barrel lock slide in from above.
Plastic Tags/Cable Ties
If you're looking for something less permanent, then plastic tags or cable ties can also work as a lock for your cage. These will only work with cages designed for a padlock, as they'll need the locking pins to secure the two parts together.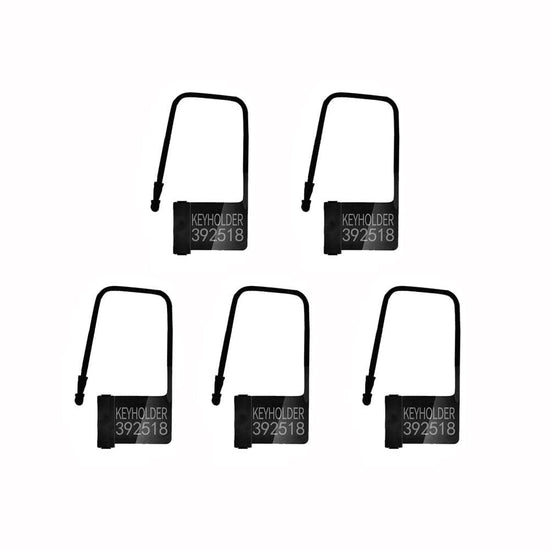 While they lack the structural integrity of a padlock, they can be usefulIf you lose your padlock or key, and can act as a temporary replacement until you get a new one. They can also be great for going through airport security while wearing your cage, as they won't set off the metal detectors.
Once you're done with your tags/ties, simply cut them off! You won't be able to reuse them, so using them regularly can become expensive, but it is a nice simple solution in a pinch.
App Locks
Some modern cages such as the Cellmate 2.0 do away with locks entirely. These cages instead pair with a phone app which controls a built in locking system. No need for keys at all!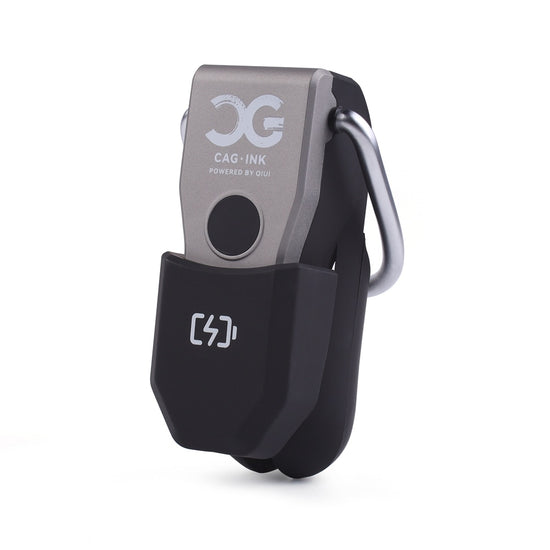 Aside from the convenience of not needing a key, keyholder, or hiding space, these kinds of locks can be great fun as they are completely controlled by a phone. That means even if Mistress is away, she can still have complete control. Or you can hand over the reins to a friend, a chastity contact, and have all the benefits of a Keyholder without the long term commitment.
When You Think Cage, Think Lock!
While the different types of lock are relatively simple, don't forget to pay attention to them when you're shopping for cages. There's nothing worse than finding and ordering a cage you think will be perfect only to find out it has a style of lock you don't like.
If you need any replacement locks for your cage, head over to our chastity accessories collection to find any style of lock you need.